Hulu & Real Industry Empower Thousands of Students
Real Industry and Hulu bring campus-wide design challenges to major universities in the 2019-2020 academic year.
OVERVIEW
Real Industry, a 501(c)(3) nonprofit, organizes and executes Real Industry Design Challenges to educate, inspire, and empower thousands of university students. Working with Hulu, we will develop and implement turnkey campus-wide programs to:
Empower hundreds of university developers, designers, and creators based on Hulu-provided data, insights, and opportunities.

Obtain key insights from 18-24 year old students, who immerse themselves in a Hulu Challenge.

Enable Hulu talent acquisition to discover and hire exceptional and diverse new hires through a differentiated employer branding experience.
Since 2014, Real Industry produces events at 40 universities that support companies like Facebook (develop VR/Spatial Audio content creators), Bose (launch of the Bose AR Wearable SDK, and hiring of dozens of summer interns), and Sonos (launch of Sonos SDK, and hiring of new college hire applicants).
Students at participating universities spend 2-4 weeks working on a problem statement, receive mentorship from the partner company and Real Industry's network of hundreds of industry experts, design and implement prototypes, and present their solution to a panel of experts. This program provides invaluable employer branding, workplace diversity recruiting opportunities, product insights, and recruiting opportunities from a pool of the brightest future engineers, content creators, business leaders, and designers.
CREATING A HULU DESIGN CHALLENGE
Creating a Design Challenge prompt.

Real Industry works with Hulu product and technical teams to design a prompt that motivates students.

Example: What's the future of immersive content on Hulu? Use your creativity, your technical skills, and Hulu-provided data and analytics to analytically and creatively prototype future experiences.

Select Universities and Prepare for the Tour. Real Industry works with Hulu to select university partners. Over a 6 month process, we select the universities to meet Hulu's product and engineering teams, diversity, hiring, and branding goals, work to prototype the event with small classes and groups, and prepare for on-campus design challenges.

Execute the Real Industry Design Challenge. Each program lasts 2-4 weeks and has 4 components:

Kickoff event
The main event is a 3-hour experiential, high-energy kickoff event. 100 students are led through a series of design thinking exercises to begin attacking a problem. Students receive a Hulu 101 overview, training, and are able to experience demos after the event.


Students self-organize into 3-5 person interdisciplinary teams, learn real-world industry roles, and engage with Hulu and Real Industry mentors.

Online challenge
Students work in teams outside of the classroom over 4+ weeks to create a Hulu experience. Students participate in office hours (led by Real Industry), online mentorship sessions, and submit their final demos. See below for recent examples.

Wrap-up event
Students reunite to present their work and receive crucial feedback, advice, and support.

University teams will present their projects to employees for feedback, judging, and prizes. Partners elect to provide experiential prizes (opportunities to demo at hack days, special visits to corporate offices, conferences, interviews, mentorship sessions, etc).

Follow-on mentorship
Students have an optional period to receive one-on-one soft skill or technical coaching based on their career goals.

During this multi-week program, students discover new career paths, expand their professional networks, and develop real-world portfolio projects. They develop a deep personal, brand, and employer affiliation for our partners. We'll work closely with the partner team to ensure that insights, designs, and applications flow into the organization.
THE OPPORTUNITY
Empower hundreds of university student teams to develop future experiences for Hulu and its users.

Reach and access students at amazing universities to increase the diversity of applicants, employer branding and recruiting, gain product insights, and support the next generation of our industry.

Create new engaging, compelling demonstrations of Hulu innovation, developed 100% by students, that can be demonstrated publicly and internally.

Support a 501(c)(3) educational nonprofit and the next generation of industry leaders.
SUPPORT REQUESTED
Real Industry handles 100% of event creation, workshop logistics, and all costs - it will be completely turnkey for Hulu.
As a 501(c)(3) nonprofit, Real Industry asks for a donation of $30,000 per university engaged during our university tours. (For a Fall 2019 pilot event, Hulu could cost-share with other complementary partners, such as Dolby, A24 Films, or other Real Industry partners.)
During 2019-2020, we can support up to 6 new Hulu challenge universities, selected in close partnership with Hulu.
This support enables us to provide a 100% turnkey experience for Hulu, the university, and produce a multi-week on-campus engagement. There are no additional costs.
WHY REAL INDUSTRY?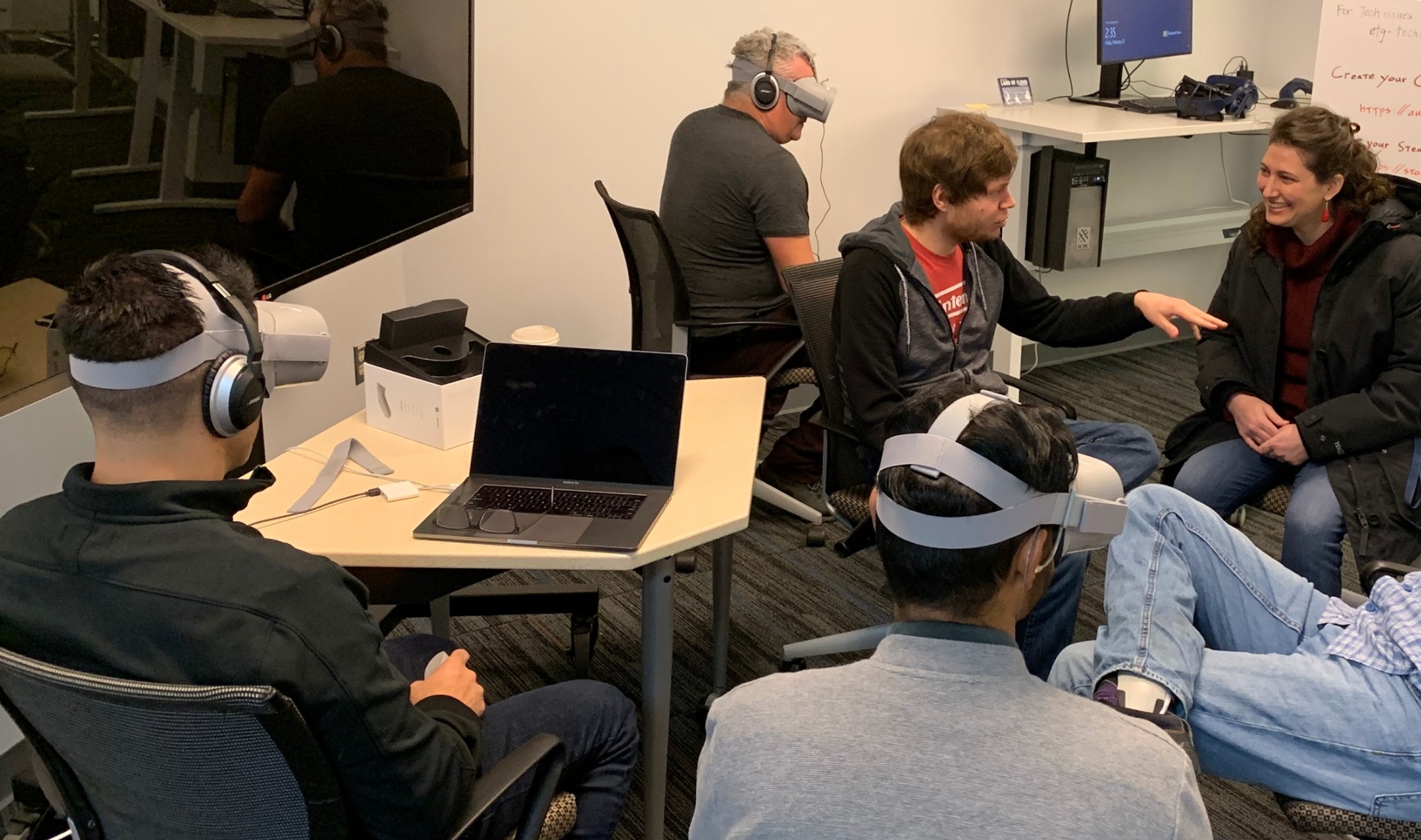 Facebook and real industry bring VR experience to UNiv Michigan
Since 2014, educational nonprofit Real Industry has executed over 40 university design challenges. Long-time partners like Pandora, Sonos, and Bose have worked with Real Industry since 2016 to host a minimum of 2 university challenges per year.
In 2019, Facebook joined Real Industry to create a campus-wide, 4-week University of Michigan event.
Companies like Sonos, Bose, Autodesk, Facebook, and Pandora engage us to educate and inspire university students. Since the companies receive extraordinary employer branding and recruiting benefits (Bose, Sonos, and Pandora always hire students from our programs!), budgets are typically provided by their HR/university recruiting or engineering budgets. (Profile: Mike Herring, Google's Business Finance Officer and former Pandora CFO / President on Real Industry.)
Companies receive much more than just employer branding and recruiting opportunities. University students generate inspiring ideas, too! We helped Autodesk, Sennheiser, Bose, and Sonos receive over 1,000 headphone/speaker/design ideas in 2017. In 2018, we helped Bose launch their Wearable SDK and Sonos empower hundreds of early Sonos API users. We are helping Facebook launch their spatial audio and VR tools in 2019.
CONTACT
Jay LeBoeuf (Founder & Executive Director, Real Industry)
jay@realindustry.org
mobile: 415-596-5392
here are A some of the universities that support our programs...
Stanford University • University of Michigan • University of Washington • Carnegie Mellon University • University of California, Berkeley • New York University • Tufts University • Massachusetts Institute of Technology • University of Southern California •
University of Hartford • Worcester Polytechnic Institute • California Institute of the Arts • University of California, Santa Barbara • Middle Tennessee State University • Berklee College of Music • Georgia Tech • University of Massachusetts, Lowell • University of Miami • Full Sail University • SAE Institute • Expression College • McGill University • San Francisco State University • CalState University System (23 campuses) • University of Technology, Sydney • Queensland University of Technology • Macquarie University • JMC Academy (Sydney, Melbourne, Brisbane) • Universidad Claeh, Montevideo