Last year was nothing short of exciting at Real Industry. We ran 12 programs across the United States serving 1,600 students at the intersections of music, art, sound, and gaming.
Immediately following our workshops, students reported significant growth in essential skills including: teamwork, rapid prototyping, design thinking, communication, and presentation skills. Let's dive a bit deeper into each intersection we found ourselves at.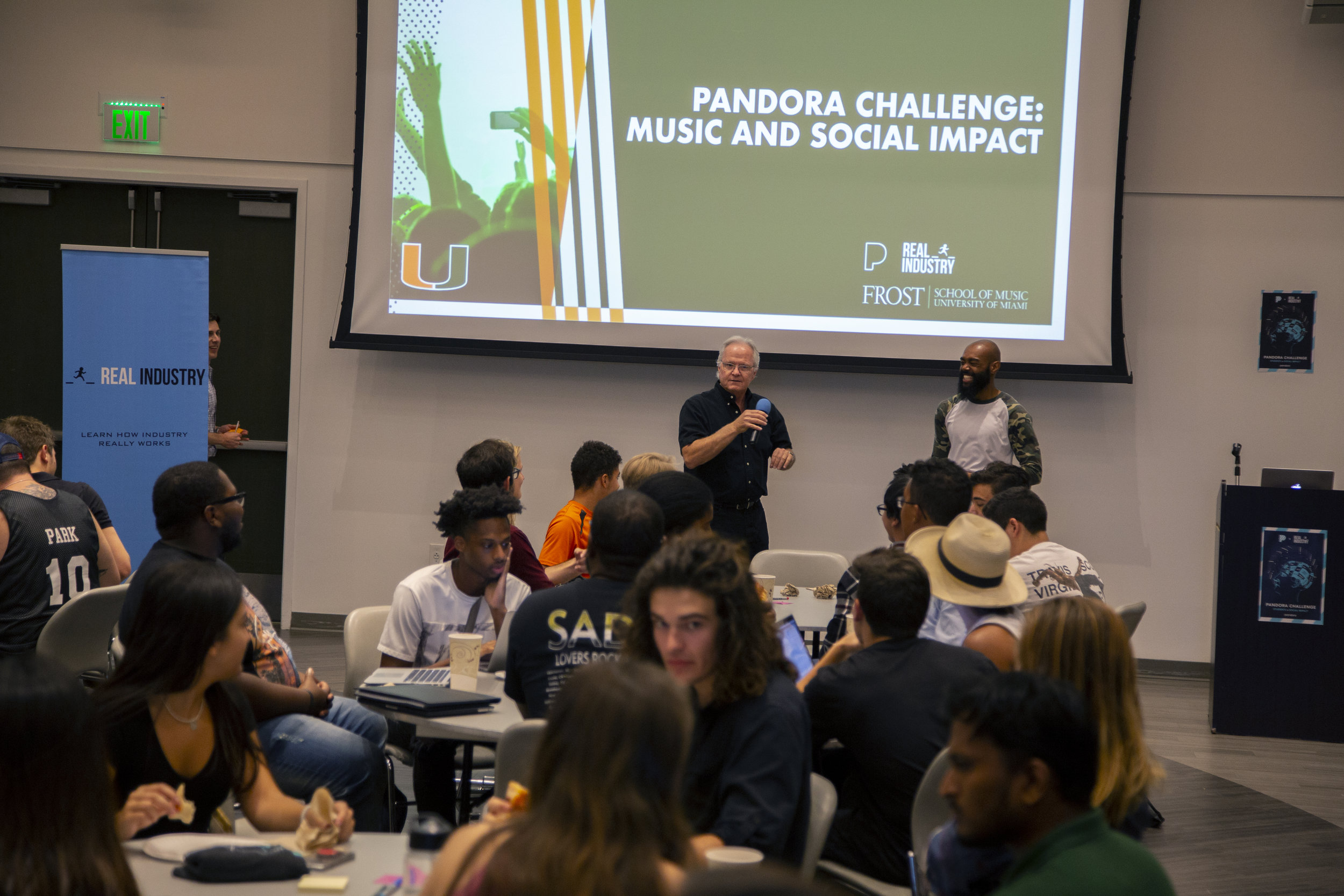 5 Programs - 5 Universities
The fall of 2018 saw the second annual Pandora Challenge: Music and Social Impact program at five universities across the United States. Participating students used Pandora's Artist Marketing Platform (AMP) and data from Next Big Sound to harness the power of music, engage fans, support musicians, and launch Pandora Stories. At each university, a musical artist joined Real Industry and Pandora to bring awareness to a charitable organization of their choice through this challenge.
These music business design challenges engaged students with real-world case studies supporting the social impact initiatives of Common, Jon Batiste, The War on Drugs, Bryce Vine, Andrew McMahon, and Phora.
For a lot of the participating students, this was their first glimpse into what working in on a project the mimics in the inner workings of the industry. Over 92% of the students who participated reported that they would not have access to these type of programs without Real Industry bringing them to campus.
2 Programs - 2 Universities
Next up on the fall tour was the Sonos Challenges. The first of two events kicked off at Sonos HQ where students came out from campuses across the greater Boston area. Due to the unique nature of the program not being tied to one school, we were able to reach students from upwards of 10 different schools. The following week, students at the University of Washington joined in. Over the following four weeks, all students worked to respond to the prompt, "How do we design or build an experience that delivers the right sound, at the right moment, into people's lives?"
Students who had mostly learned in a contained classroom, finally had the chance to get hands-on with hardware, software, and support from an industry leading company they all deeply respect. They reflected on pain points in their own day to day lives to consider how they could use smart speakers to create convenience in their daily routine. Similar to Pandora, 88% of the students who participated reported that they would not have access to these types of programs without Real Industry bringing them to campus.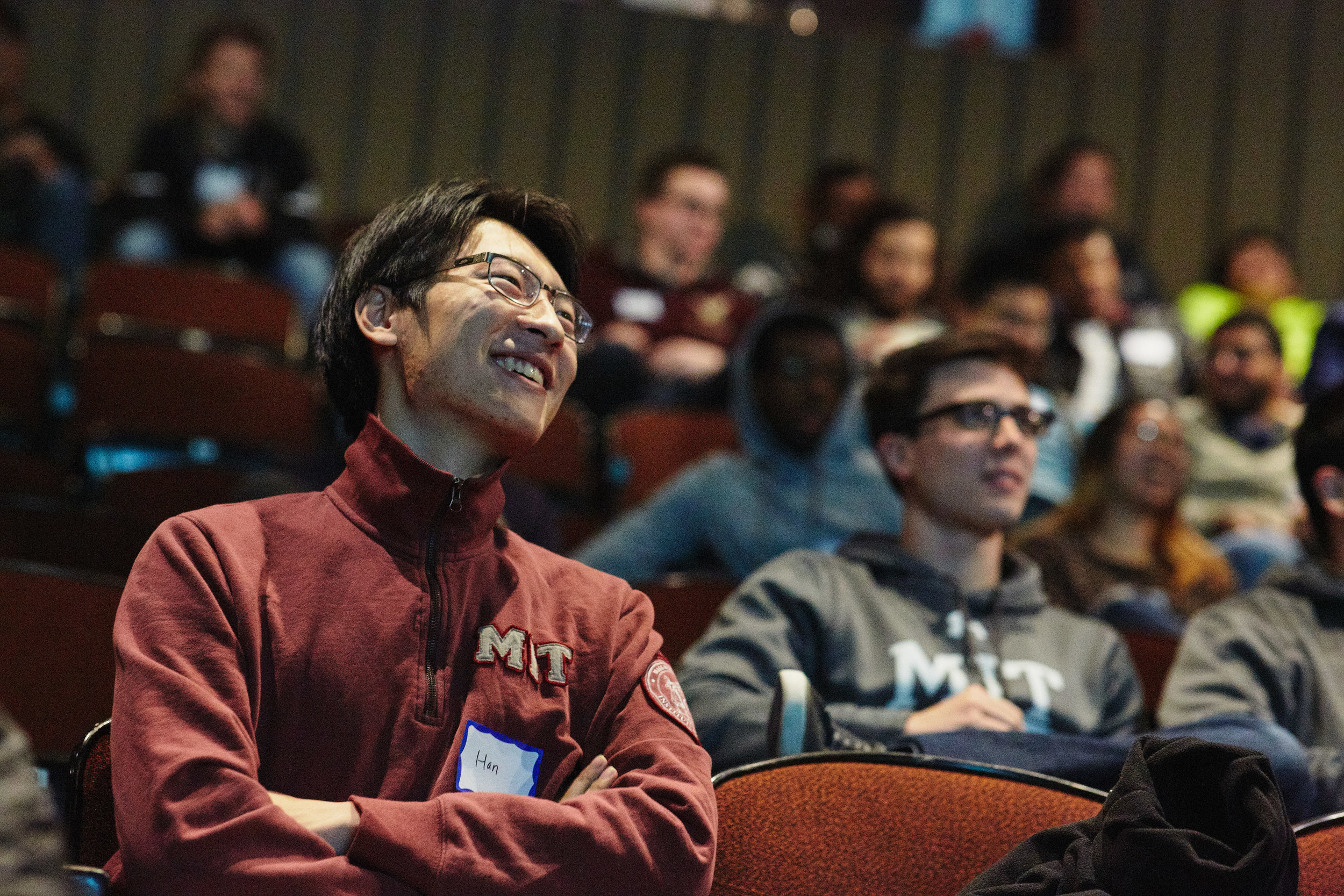 3 Programs - 3 Universities
Designing AR experiences requires a fresh mindset, a new skill set, and ambitious ideas. That's why we teamed up with Bose on the tail end of our fall workshop journey. On the heels of their AR glasses release, Bose took to campus to empower students to learn about audio augmented reality and design meaningful experiences around it.
Students worked in interdisciplinary teams of content creators, designers, engineers, and business students. Teams gained real-world experience designing for AR, building on the Bose Wearable SDK, and exploring how companies actually develop products. Following suit with our earlier programs, upwards of 79% of students who participated reported that they would not have access to these type of programs without Real Industry bringing them to campus.
On June 19th, Real Industry welcomed five teams of university based startups to San Francisco for Real Startup 2018. Real Startup is an intensive two-week entrepreneurship program for student entrepreneurs pursuing ventures in music, media, and entertainment technology.
The cohort spent each day of the program visiting industry-leading companies, connecting with world-class mentors, and progressing their ventures closer and closer to their next milestones. Real Startup is unlike most startup centric programs. We're more focused on supporting these students growth as entrepreneurs than tracking the KPIs of their venture. This year, we brought 24 students to 13 San Francisco and Silicon Valley based companies. 84 mentors got involved to work closely with the students.
These graphs depict the demographics of students we reached in 2018.
We are grateful for all that we learned from last year, and we are hard at work implementing these learnings to have an even more impactful 2019.
Thank you for being a part of our journey!